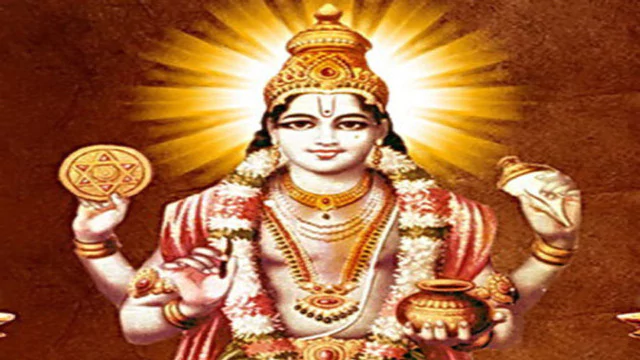 Jupiter represents wisdom
Jupiter represents knowledge
Jupiter represents stable mind
Jupiter represents optimism
Jupiter represents personal happiness
Jupiter represents good thoughts
Jupiter is religious in nature
Jupiter encourages faith in divine
Jupiter discourages bad deeds and false thoughts
Jupiter offers good husband and ensures happiness in marriage
In short Jupiter represents abundance and peace in life, and is considered to be the most positive reflection of our cosmic space. Jupiter is ruled by lord Vishnu, who among the trio Bramha, Vishnu, Mahesh is known for managing the earthly affairs. Narayana seems to represent wisdom, stable mind and right path.
Chanting Mantra "Om Namoh Narayanaya" helps to strengthen the position of Jupiter.